Rootella F – Mycorrhizal Fungi – Fine Powder 250g – Organic
$169.46
Mycorrhizae are symbiotic associations that form between the roots of most plant species and fungi. The term Mycorrhiza literally means "fungus root". Crops not only respond positively to colonisation by Mycorrhizal fungi, but they may also suffer in their absence; providing natural protection and assistance when it comes to getting plants established.
Estimates of Mycorrhizal filaments present in healthy soil are astonishing. Several kilometres of filaments can be present in less than a thimbleful of soil associated with growing plants.
Rootella® contains endo mycorrhizae fungi that can enter the root system to help increase the flow of nutrients from the soil, whilst also providing protection from the harshness of soil microfauna and flora.
Rootella® is suitable for most plants, flowers, grass and trees, benefiting your garden by:
Enhancing nutrient uptake – absorbing up to 15 macro and micronutrients.
Increasing the absorption area of roots by 10 to 1000 times.
Assisting plants in utilising hard to capture nutrients, particularly phosphorous.
Improving soil structure by producing humic compounds and Glomalin required to form soil aggregates.
Glomalin produced by Mycorrhizal fungi is a vital link in carbon sequestration; plants move carbon CO2 from the environment and store in Glomalin earth sinks.
The symbiotic relationship Mycorrhizae fungi creates with plants enables crops to uptake more nutrients (especially phosphorous), prevents stress and promotes healthy soil for increased production, resilience, plant growth and vitality. Mycorrhizae play an important, positive role in plant physiology, mineral nutrition, water absorption and disease resistance. Adding Rootella® to transplants and newly potted plants will help them thrive.
Rootella® F is a concentrated fine powder formulation of mycorrhizal fungi which is suitable for dry, drip or spray application. Rootella F may be mixed with seeds in a planter box or applied in furrow to row crops or broadacre.
Rootella® is organic, safe for the environment, your plants, and your health.
NOTE: If you are a commercial grower and want to investigate different formulations to suit your spray equipment, please contact us for more information and refer to the product information sheet below. 
View Product Label
MSDS Safety Information
Product Information Sheet
Compatibility Tool
Product Details (propagules/g): Glomus intraradices 20,800
Customer Reviews
20/10/2021
Grant P.

NZ
Up date on receiving product
Hi - we finally found our order and the courier driver had stashed in a cupboard, why they put it there - well who knows but I'm glad to say I've got me order and it had been dispatched and delivered, so I'm looking forward to going and having a play- first appearance are - product is very well presented and packaged, and Molly was exceedingly helpful on helping us track where it had go to. Highly recommend their products and service. Thanks Molly will let u know how i get on. Regards Grant
13/06/2021
Valerie G.

NZ
Purchase went smoothly
Can't fault purchasing, and the additional advice I was given regarding the product, but it's too soon to see any results yet. Very helpful staff.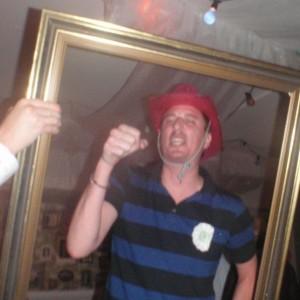 RR
27/05/2021
Regan R.

NZ
A Wonderful Experience With Local Experts
It was my first time using RS&F and I was completely blown away by the quality of the product, as well as customer service and expert knowledge that the team possesses. Being local, they even took the extra step of hand delivering the product to my door! I can't recommend RS&F enough and will be using them for the rest iof the gardening days!
| | |
| --- | --- |
| Weight | 0.25 kg |
| Dimensions | 10.00 × 10.00 × 20.00 cm |
| sachets | 20 |